Putney Removals Handy Moves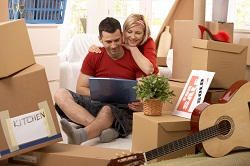 Here at Putney Removals we make sure that our customers are treat in the best way possible, whether that is in the form of advice or practical assistance. Moving house, or business relocations, are notoriously stressful times for everybody involved which makes our help all the more important. Why waste time and effort trying to do everything yourself when you can hire an expert company to do it for you, and all for reasonable prices. Our wide range of removal services are offered to everyone at affordable prices because we know how important it is to stay within budget, rather than annoy your bank. We firmly believe that all removal experiences should actually be enjoyable rather than a fight from start to finish. With us at your side this is eminently possible. It doesn't matter if you are moving within London, around the United Kingdom, or overseas in Europe, we are the company that can help you achieve a stress-free move. If you want to find out more information about our company, and receive a free quote for the specific service you require, you can call us on
. Having a company like us at your side will make your life infinitely easier.

Although we are a relatively new removals company based in Putney, our staff are extremely well trained in all areas of private and business removals. Your relocation will be looked after by a set of professionals who have a long history associated with the removals business. This means that we can offer you personalised service, whatever it is you need and want. We may be a new company, but we know exactly what it is that customers need when it comes to moving to a new location. Our assistance is not just limited to the practical side of things, as we offer essential advice to all of our customers. We also realise that in order for you to have a trouble-free experience, our staff should be very much on your side. All of our employees are reliable, efficient and hardworking, not to mention they are friendly to a fault. When you hire our fantastic services, you will realise what it is to get help from people who genuinely want to give top class assistance, rather than doing the bare minimum, as so often is the case.

In terms of what we aim to do, it is clear that people need to be able to enjoy moving home or moving office. Usually, movers age years ahead of their time because of the nature of relocation. This is especially true when it is undertaken alone, or with as little help as possible. Our goal is to turn that around and make removals an enjoyable experience that is not tempered by anxiety or stress. Movers should be living in a state of anticipation prior to settling down in their new property. You might be a business upgrading to a larger office space, or a family moving to a new home to start a new life. Whatever the reason, the excitement should not be tarnished by annoying practical issues that regularly occur during a move. Everything we do is aimed at making your life easier and allowing you to actually appreciate the smaller moments of moving.

In order to achieve this sense of relaxation and anticipation, we offer a n extensive list of removal services all aimed at getting the move completed efficiently and cheaply. Prior to the move, we can give you essential advice for all things concerning your relocation. You won't have to worry about being disorganised because we will help you prepare sufficiently so that everything goes smoothly. People don't realise that if you prepare well before the move takes place everything will go ahead with a minimum of fuss. Problems do not happen in removals if you are organised. Our advice will save you time and money, two commodities that should not be overlooked. We also provide you with the chance to use our comprehensive packaging service.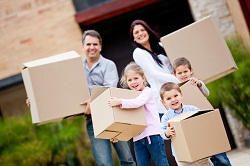 Packing is one of the most difficult and monotonous of aspects in the moving process, which makes it all the more important for a company like us to assist you. Everything that you could possibly need for packing away your possessions and valuable swill be provided by us, rather than you having to run around finding them yourself; from boxes to furniture packaging we will supply it all. There is also no need to worry about the safety of your more delicate items because all of our staff are trained in handling every type of item. It doesn't matter if it is a widescreen television or an antique candelabra, we can ensure that it arrives at the destination in the exact same condition as it left. All of our vans are well-maintained and supplied with a GPS system, driven by professional removal men. You don't even have to think about heavy lifting as we have equipment that can help move cumbersome items form the property and into the van. Our employees are physically able to undertake heavy lifting better than most people due to their training and therefore it is much safer if we do it. No more sweating and cursing for you.

Our company therefore, provide an essential service to all people tryint o move house, or relocate their business. It doesn't matter if you need a storage service, packing service, or basic removal service, we can do all of them. Our professional staff aim to make the move as enjoyable as possible rather than a dull affair that it so often can be. Just call us on
and you can start learning about what Putney Removals can do for you.