Our Service in Putney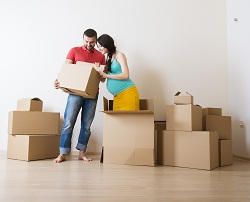 Putney is an affluent and popular area of London and it's no wonder that many businesses and families are seeking to move here. It also has a large student population, and there are many people looking to rent in the area. All such people can benefit from the removal services offered by Putney Removals – we can take care of any house or office move, and many individual aspects of moving, with the goal of taking the stress and hassle away from our customers and making life as easy as possible for you. For information about us, read on or call us on 020 8746 9619.



Many of our customers have a bit of difficulty finding the time to work out how their move is going to be arranged and carried out, and some people don't know where to start when it comes to house or office moves. Our online moving checklist should give you some useful pointers and help you focus on the main points of interest. If you have little time in which to prepare for moving day however then fear not – our service now extends to help with packing and we can offer a full packing service on or before the day of your move, which saves you a lot of time and hassle!



Our movers come to your address complete with boxes, tape, tissue paper, wrapping and we also provide furniture covers and temporary wardrobes. Our delivery lorries are always clean and tidy and mats are laid to cushion furniture that is loaded into them. Our handy movers are expertly trained in how to stack and load the delivery vehicle sensibly, ensuring minimal risk of breakages or spillage en route to your new home or office. We are also very careful when carrying any of your fragile or expensive items.



If you live in a house or work in an office with narrow doorways, we can usually manoeuvre your bulkiest items through safely but if there is a problem, our workers are trained to safely disassemble and then reassemble furniture to make sure everything fits. Remember that there are no time restrictions on when you want to move – we are available throughout the day and night and this includes weekends and holiday periods.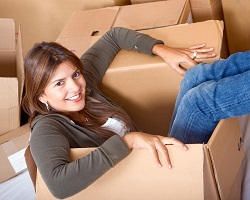 Our service is available throughout Putney and we can move you from or to any destination in the UK. Many people who are in the process of moving find it difficult to coordinate their moving dates so that they can arrive at their new home when they leave their old one. If that is a problem you are likely to have, then why not use our safe storage facility – available for any period of time. Our units are secure and come fully insured. Our removal company also lends a man with a van to help customers complete furniture store deliveries, and transport items to and from storage units – there are no restrictions on the type of removal work we may undertake for you or your business.



If you are planning a move and want to experience the most efficient, professional and helpful movers London has to offer, contact Putney Removals on 020 8746 9619 for a free, no-obligation quote. All quotes given by our company come inclusive of the cost of an insurance policy, which is another job we will do on your behalf! We can completely remove the burden of moving house or office from your shoulders and the only thing we need you to do for us is to reserve a parking bay for the delivery lorry.