The Best Removal Van Hire Service in Putney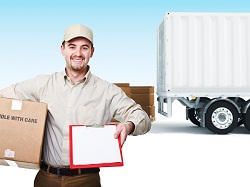 Moving is one of the things that cause people the most stress in life. We all dread the packing and sorting and trying to get someone to help. Well no more. Here in Putney, Putney Removals are your team. We provide a removal van for every occasion. Van rental could not be simpler with us on hand. If you live within the SW15 area or the surrounding districts of SW18 or SW19 then call us now on 020 8746 9619 and we will help you tick one thing off your list.
We're Local Company
We pride ourselves on being able to help our local community and will always quote you the lowest prices around. We strive to provide our services at competitive prices, so that anyone who wishes to move to, out of or within the local area can afford to hire our teams. We tailor our solutions to your individual needs and we will find the most suitable size and type of removal van for your specific task. We are locally based, thus we know the area well and we can serve you quickly and efficiently.
Van Hire Services for Businesses
Removal van hire is also available to businesses with or commercial van service. Business in SW15 is fast growing and we understand the need for a professional service that will not only provide the van in a timely fashion but also provide a top class vehicle to ensure your possessions are safely transported. Well leave that worry in the old building. We are fully insured and our vehicles are checked after every hire and serviced regularly to ensure they are always in the best condition. If you are interested in chatting to us about our commercial van hire service call 020 8746 9619 today.
The Latest Fleet of Vans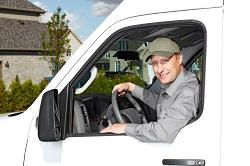 We are trying hard to be a very responsible company and reduce our carbon footprint so our vehicles are all very new and the engines are fully serviced. This ensures that the community of SW19 will feel the benefits in their air quality by using our vans. We use all applicable fuel reducing methods so that we don't harm the environment. If you wish to know more about our environmentally conscious measures call 020 8746 9619 where a member of our 'go green' team will be happy to talk you though our plans.
Get the Best Deals in Town
With all of our quotes, there is a no obligation and a full money back guarantee and you can cancel anytime. Here at Putney Removals, we understand situations change and there can be a holdup in the moving chain and so we will gladly give you a full refund or move your van hire date if you give us notice in advance.
Moving in Putney does not need to be stressful. It is all in the planning and ensuring you have the correct size van for you move. It is really important that you measure your largest furniture to ensure it fits in our moving vans. The vans can only take a certain weight per trip and unless you wish to do multiple trips it's a good idea to estimate the size of van you may need. Don't leave packing until the last minute and ensure all liquids are safely contained. Removals can be stress free if you pack things in boxes small enough to carry as larger boxes tend to not take weight well and thus lead to spillages and breakages. Our vans are available to hire for more than one day and so take your time if needed.